Community planning: What's new
What's new
Community resilience

A guide to help community groups become resilient to the impact of weather and climate change.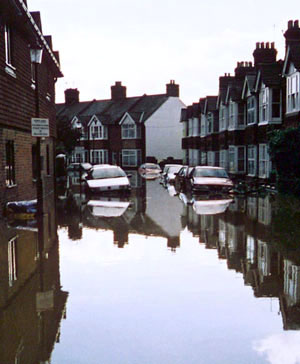 From the John F C Turner Archive

An important selection of free downloadable papers and articles by and about John Turner's pioneering and influential work on housing in development.


Latest Features:

Neighbourhood planning UK
Guide to the Neighbourhood Plans introduced by the UK Government's Localism Act 2011


Low Carbon Communities
Guide to actions that communities can take to reduce carbon emissions.
Latest Case Studies:

Hudswell Community Pub
Keeping a pub open by creating a community enterprise (photograph left).

The Eden Project
Turning a redundant quarry into a hugely successful visitor attraction

Viennese Waste Management Plan
Using a round table approach.
Latest Methods featured:

Have your say event
Useful early step in any planning activity.

Ketso Kit
A colourful, hands-on and re-usable toolkit for creative engagement.

The Internet
Ways of using the internet (photograph left)

Online consultation
How to use it for big projects

Door knocking
A basic but essential way to start finding out about an area and its people

Draft plan consultation
Using brochures with in-built questionnaires to test proposals

E-voting
Getting instant feedback on people's views during an event.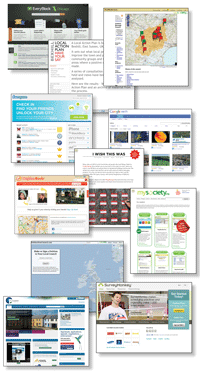 New sections:

Training A-Z
Training courses available on community planning.

Funding A-Z
Mechanisms and sources of funding for community-led neighbourhood projects. (photograph left)

Opportunities A-Z
Things communities can do to make neighbourhoods better to be in and more sustainable

Consultants A-Z
Consultants who can provide support on community planning
Latest Scenarios:


Community-led plan
Producing a parish or neighbourhood plan from the bottom up.
Congestion charging
Setting up a system for charging motorists for driving into the city centre.



Thanks:
This page is sponsored by
Nick Wates Associates.